Areas
---
Macumba Safaris offer hunting in a number of areas throughout South Africa, Tanzania and Zimbabwe.
South Africa
In South Africa we hunt in all the major hunting areas, and the hunt will take place in the area most suited to the clients species requirements. These hunts are conducted on private properties which vary in size, encompassing thousands of acres of prime hunting territory.
We specialize in Rhino and Exotic hunts.
View some of our prime trophies in the South Africa gallery.
Tanzania
Tanzania has long been considered the finest safari destination in all of Africa and within its borders lie legendary game reserves.. Access to the hunting areas is mostly by Charter flights.
The hunting season starts in July and runs through to March the following year. The trophy quality is outstanding and many trophies taken have qualified for prestigious awards in SCI. Most Big Game (buffalo, lion, leopard, elephant) safaris are conducted in Tanzania.
Macumba Safaris will recommend the appropriate area according to your hunting needs and is not limited a singular area within the country.  Our preferred areas include the Selous, Masailand and Swamp areas.
View the Tanzania gallery.
Zimbabwe
The majority of our Zimbabwean hunts are Trophy and Non Trophy Elephant Hunts.  Leopard, Buffalo and Plains Game hunts are available in the area as well.  Our safaris are mainly conducted in the southern border of Hwange National Park for large tusker elephants.
View the Zimbabwe gallery.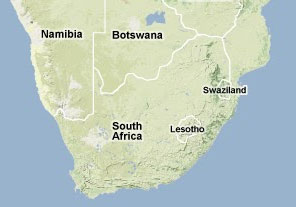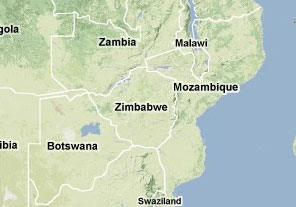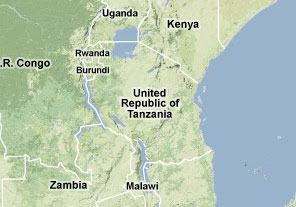 Maps by Google
---